We know our destinations, and our expertise and imagination enable us to put together the best trips possible in Southern Africa, but so can most of the other hundred of operators out there, however, there is only one of YOU.
We make sure that we hear you out, and understand your needs. We truly care, and our approach is to establish a close relationship with you, in order to find the details that will make your trip a once in a life time experience, for you.
That love which drives us, is also focused inwards, on our countries and we choose our local suppliers carefully, and treat them fairly. We try to give opportunity to people who deserve it, and empower those for whom it is sometimes difficult to make ends meet.
We tailor make all of our trips, but to inspire you, we've sampled a few of our programs. Only this time, we will put you in a box – choose below the profile that fits you best, and then please click on the link that corresponds
What  kind of a traveler are you ?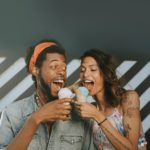 Madly in Love
If you are in love… Whether on Honeymoon, celebrating your anniversary, or simply looking for an excuse to let us shower you and your special someone with personal attentions. If rose petals all over your bed are your thing, or candlelit dinners, if you little getting home to little gifts…
If you are looking for an adventure to share with your other half, then these programs are for you.
Click Here to Get some inspiration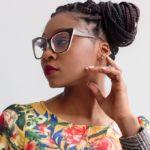 A bookworm
Follow this link, for programs that will focus on history and culture. These programs offer inspirational and enriching itineraries, that will focus on offering you, an in depth explanation of the country, with a narrative that will be adapted to your centre of interests, whether historical or political.
Our guides can focus on art, architecture, local cultures etc… Depending on your level of engagement, we can propose a reading lost prior to your trip or organise meetings with specialists during your stay.
Click Here to Get some inspiration….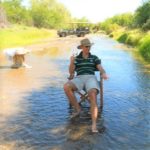 Wild at Heart 
If those words appeal to you, if you love nature, and want to live Africa first hand, we will tempt you with various experiences: trekking, sleep outs, transfrontier adventures….
We will take you to parks that are widely unexplored, and offer you unique interactions with the beautiful African Bush and its fascinating people.
Click Here to Get some inspiration…Wild at Heart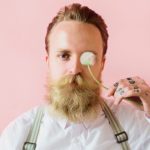 One Track Minded
If you, or your tribe, have a passion we can tailormake your trip around that specific interest. It could be : diving, gin tasting, golf, horse riding, hiking, trains etc…
We can either build your whole itinerary around your passion, while taking care of your friend's own interest or we can just include it sporadically during your holiday.
Click Here to Get some inspiration….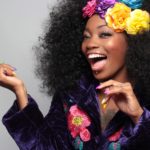 Fab and Funky
If you are Fabulous, Glittery and Glamorous and you want to enjoy Africa in style, perched on your stilettos, vibing in all the best bars and VIP clubs of the country, let us take you for a spin and open the city's doors.
We can come and fetch you at the airport in a Hummer or parade you around in a Yacht in the bay of Cape Town, the glass of Bubbly is not optional !
Click here to Get some inspiration….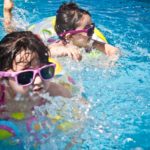 Family First 
Those programs aspire to offer itineraries that will be adapted to all ages. Every family, has its own shape and particularities, and we will tailor make your holidays based on each one of you. In Africa, we love children and at Midday in Africa, we are parents : we get you!
We know how to adapt to all ages, build itineraries around nap time, offer teenagers some of the most exhilarating activities… and allow the family to connect beautifully and peacefully.
Click Here to Get some inspiration…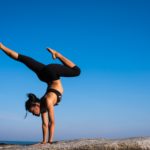 The Wise One
For you a holiday has to be meaningful, with a focus either inwards to deeply move you or your group, or outwards : an opportunity to give back.
Your focus might be spiritual or you just wish to refocus through wellness and health.
This is a theme that has a very personal importance to us, and we would love to discuss how we can make your trip resonate deeply. Morning yoga and meditation sessions are easily organised, and we can design a detox diet, take you on long hikes or book a silent retreat…
Click Here to Get some inspiration…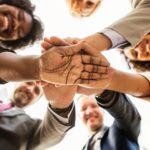 It's all For My People
If you never walk alone, but need your crew where ever you go, we get you!
We can organise fun filled activities for the whole group or even challenge your crew with games (consult our programs for some ideas) or we can offer versatile programs that will take care of everyone's individual whims while still keeping time for all of you to meet at the end of a long and fulfilling day.
Depending on the size of the group, travelling with friends can grant you the opportunity to rent out private villas, in cities but also in the heart of the African Bushveld.
Click Here to Get some inspiration…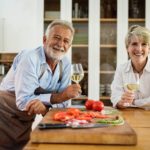 Hedonist 
For the foodies our there Southern Africa is the place to be !! Our chefs are getting international recognition and you will enjoy fine dining even in the heart of the Bush.
At Midday in Africa, you're in good hands, we also love food and we can propose titillating itineraries, that will ensure that you will not only, see the best our countries have to offer, but you will also taste it !
If you like interactive experiences, let us speak to the Chef! For complete African culinary travels : click Here to Get some inspiration…