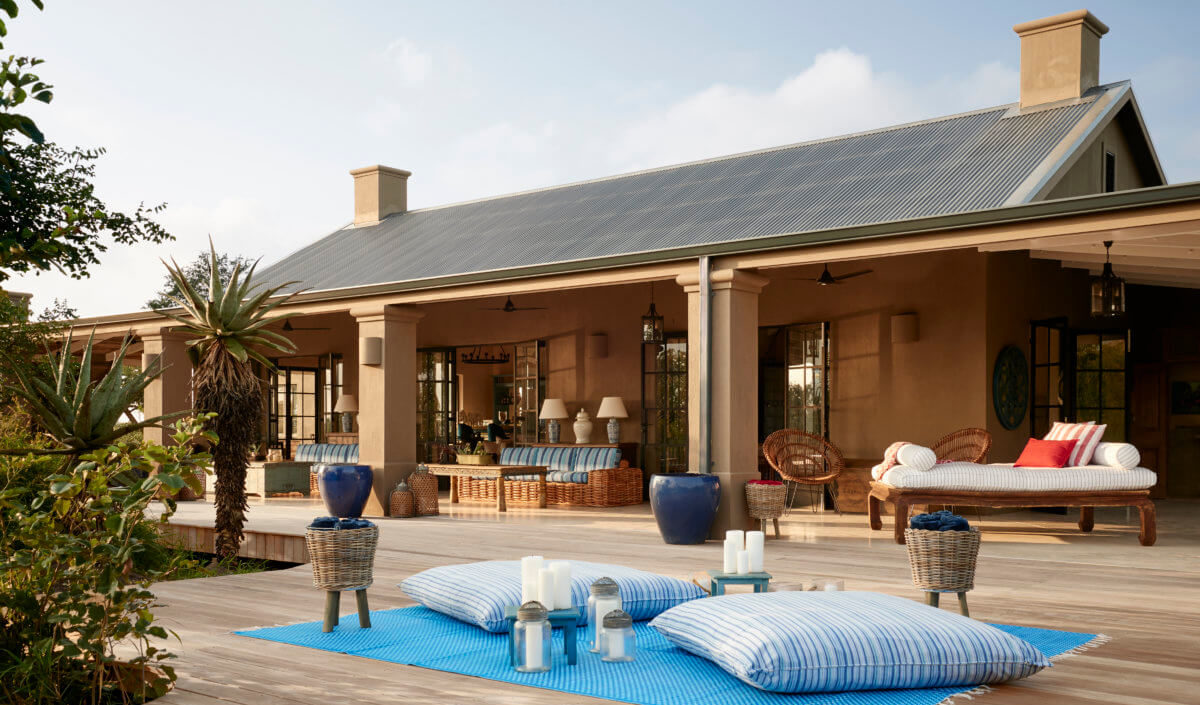 The Farmstead @ Royal Malewane – a review by Midday in Africa
In may last, we went to visit the superb Royal Malewane as they were showcasing their newly opened Farmstead.
WHAT WE LOVED:
After a warm welcome by the staff, we walked into the lounge and found a giant piece by my favorite artist (Kudzanai Chiurai) hanging over the mantlepiece. Needless to say, that the wow factor surpassed all of my expectations, as this artist is so modern and political and showcasing him in an upmarket game lodge is the kind of typical daring moves by Liz Biden that we love. An obvious hint to their city hotel, the Silo at Zeitz Mocaa, but edgy and necessary none the less, as Chiurai's art, is strong and representative of his role as a cultural activist. Once I caught my breath and looked around, I found myself in a refined and soft environment, a delightful set up that provides all the comfort one can expect from such an exclusive place, and then the barman brought me a glass of Inverroche…  Perfection doesn't exist but the Royal Malewane Farmstead certainly comes close.
The rooms are extremely spacious, beautifully appointed and adorned with more art, every room holds a different part of the collection, so you will need to visit several times to enjoy it all.
The food at the lodge, is prepared by a team of chefs who are passionate about their art. They are extremely talented, but they are also warm and take the time to come and meet you, which is a touch I really appreciated. The food is scrumptious and beautifully presented.
The main reason for staying at Royal Malewane is of course, the Safari experience, and at Royal Malewane you are in the hands of a very highly qualified team of rangers and trackers. The reserve itself is part of the Greater Kruger and is one of the most renowned in the country.
The Farmstead is the refined and boisterous sister of the Royal Malewane which is just as excellent a lodge. The main lodge boasts a more classical feel than the Farmstead thanks to the wooden architecture and the decor in the rooms. Most of the lodge overlooks a wide waterhole that is a great feature for the property. The spa at Royal Malewane is the most superb I have seen in a game lodge, and to help you choose I'd say that it's only a matter of your personal tastes, you cannot go wrong with any the Royal Portfolio properties.