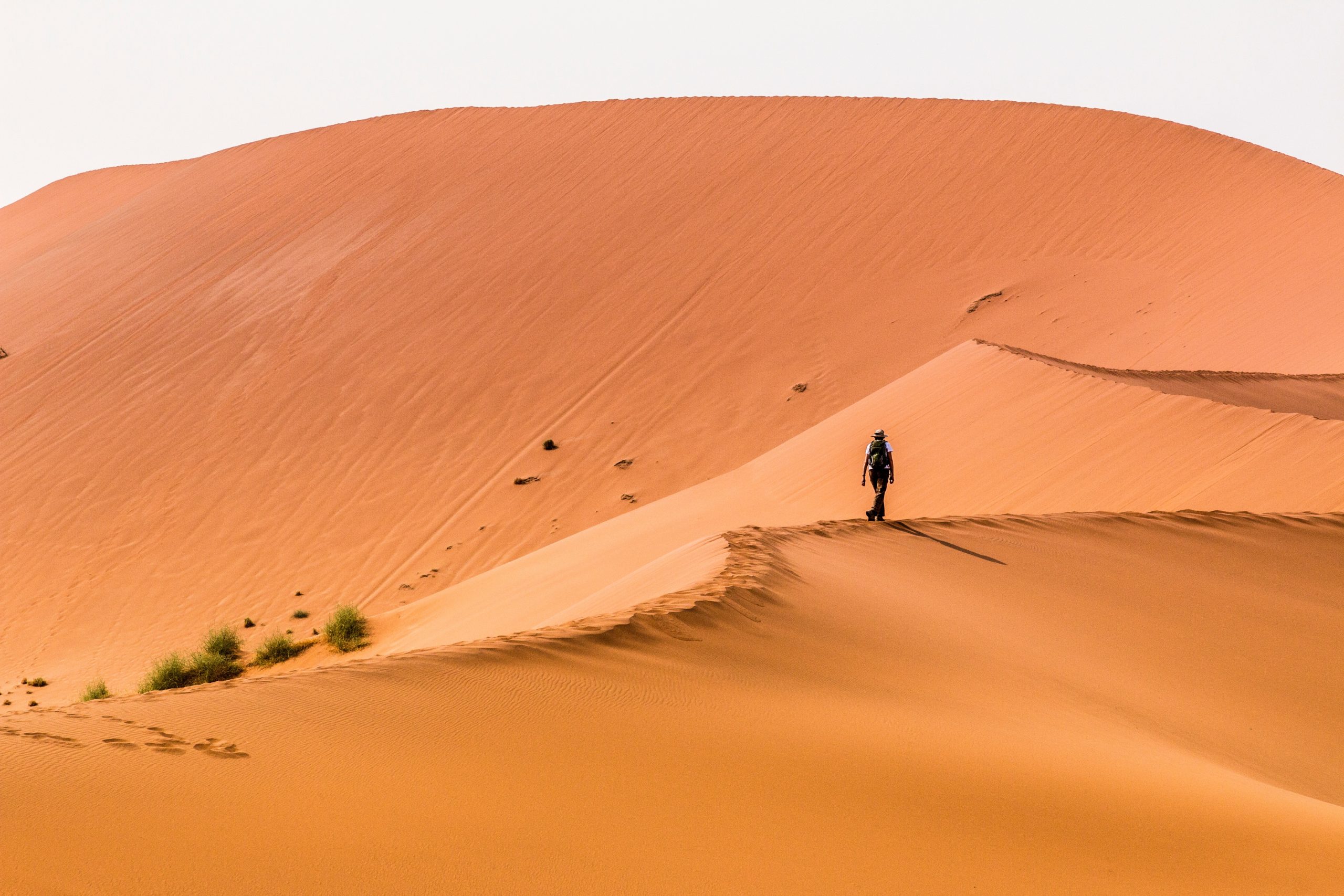 5 surprising experiences in Namibia
Namibia is one of the first countries to have reopened their borders, post COVID, with a few simple protocols to follow, it is easy to enjoy the grandeur of this land.
The real voyage of discovery consists not in seeking new landscapes, but havind new eyes_Marcel Proust
#2 Desert Whisper
Silence… Vast open untouched desert… and silence…
Desert Whisper is an exclusive retreat for two, it is set a distance between the golden expanse of the Namib and the soft Naukluft Mountains that extends to the horizon. The unique pod-like architecture of this house reminds one of a cocoon. It has been designed using shapes and colors that blends with nature, and offers a high level of comfort. Your private house, comes with a plunge pool, and you will enjoy a list of activities guided or unguided,  such as : walking trails, e-bike, nature drives. Desert Whisper is situated 1 hr 40 from the entrance to Sossusvlei, you can use the lodge as your point of entry to the sand dunes or combine it with a lodge that is inside the national park.
#1 Shipwreck Lodge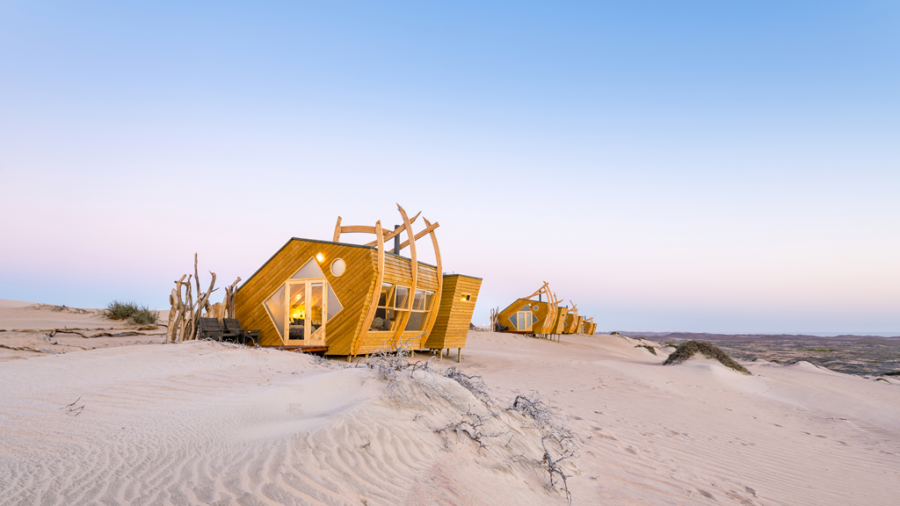 A rugged and desperately remote piece of land, extends along treacherous waters : the Skeleton Coast which has been synonymous with danger for mariners throughout history. This infamous coast has been declared a national park, where sand dunes meet the ocean, strewn with shipwrecks. Despite the harsh condition of this area, the national park is rich in wildlife : Elephants, lions, brown hyenas, birds and other desert-adapted wildlife are at home in this unforgiving land.
Situated within the protected park, stands the Shipwreck Lodge, whose unusual architecture is reminiscent of a wrecked vessel.